Holiday Ideas For The Little Ones - A Children's 2 Sisters Gift Guide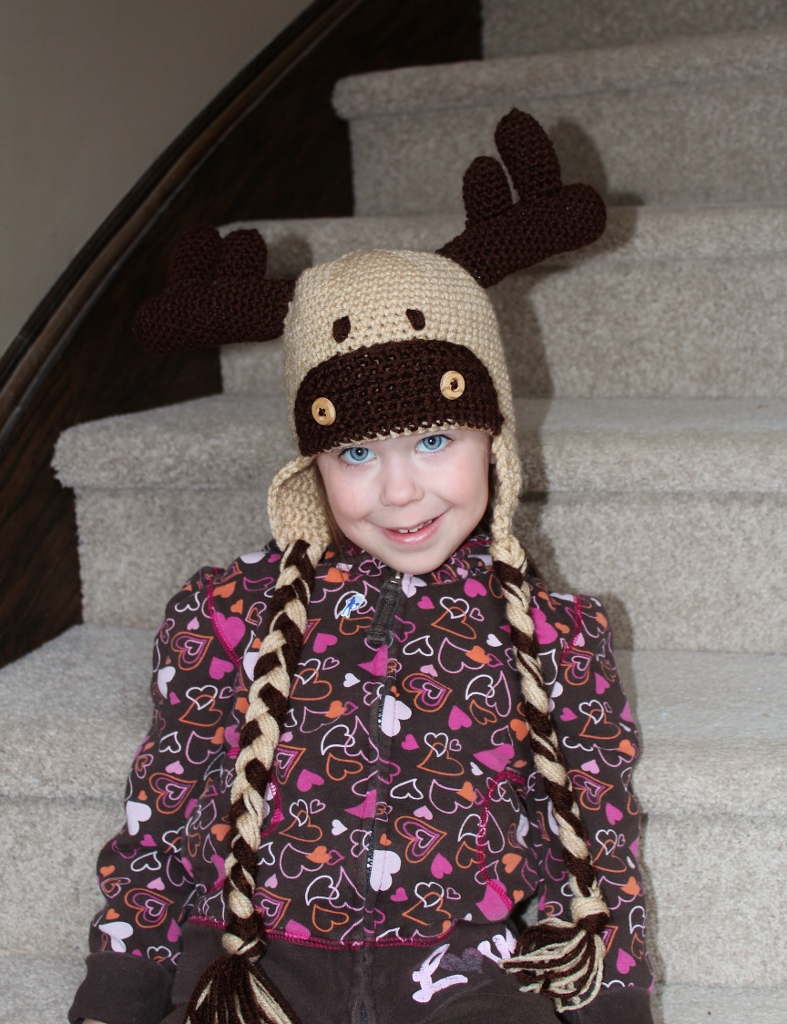 My girls are getting to an age where it's becoming more difficult to find meaningful gifts for them for the holidays. Thankfully they happen to be very girly girls and love jewelry so I can make them something special and know they will enjoy wearing it and adding it to their collection. I hope it's something they will hold onto and share with their children someday as I don't have much to share from my childhood with them. Here are a few examples of what I have gifted to them over the years and have gifted to other family members and friends that have been a big hit.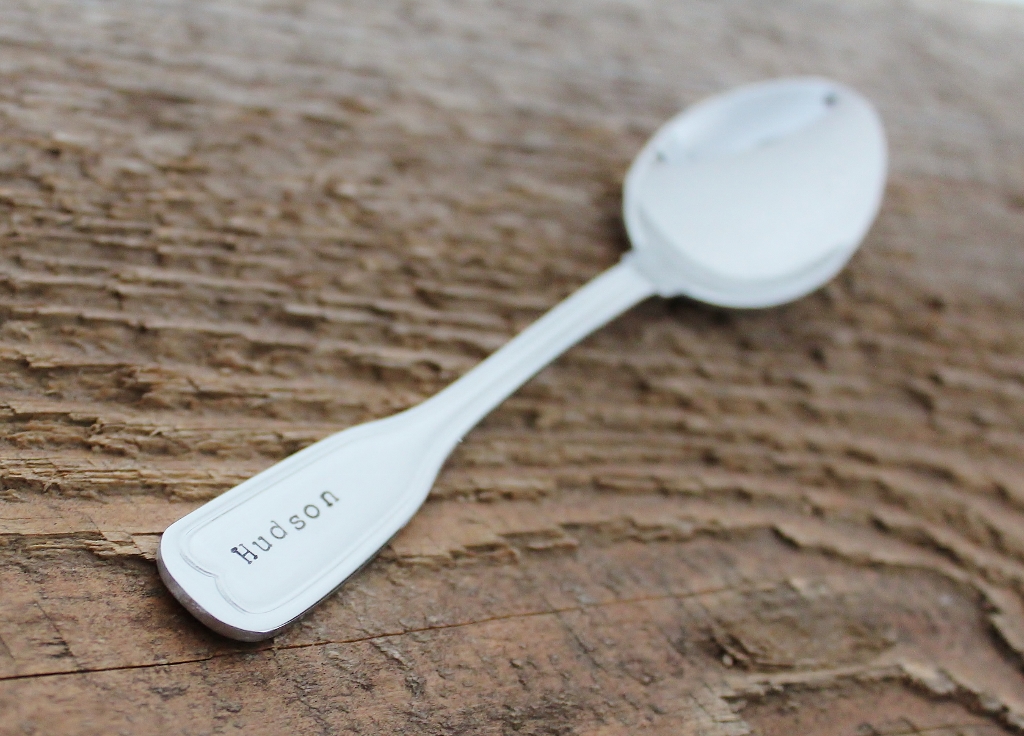 My girls were too old for this piece when it was introduced but I've gifted it to every new baby of family and friends. Not only has it been a hit with them but over the year since this piece was introduced, my customers have loved it and come back again for more.
http://2sistershandcrafted.indiemade.com/product/personalized-baby-spoon-hand-stamped-birthday-baptism-christening-just-because-theyre-so-cut?tid=51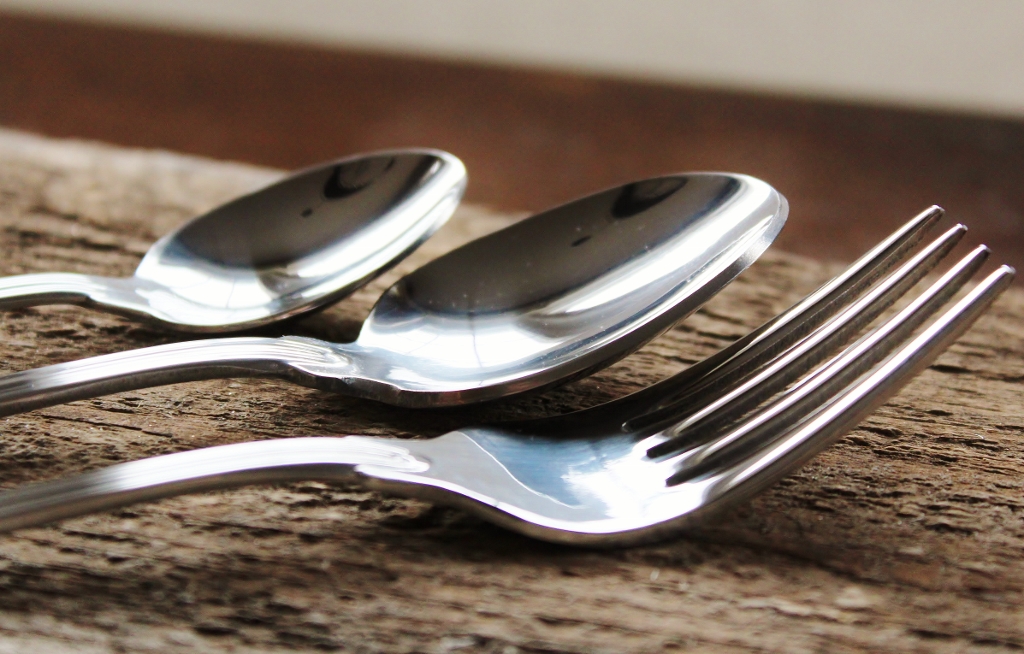 Because of the populararity of the baby spoon, I've come up with a baby to toddler set that includes a personalized baby spoon, toddler spoon and toddler fork. Each piece can be personalized with the same name of something different.
http://2sistershandcrafted.indiemade.com/product/personalized-baby-toddler-gift-set-baby-spoon-toddler-spoon-and-fork-hand-stamped-cutlery-be?tid=51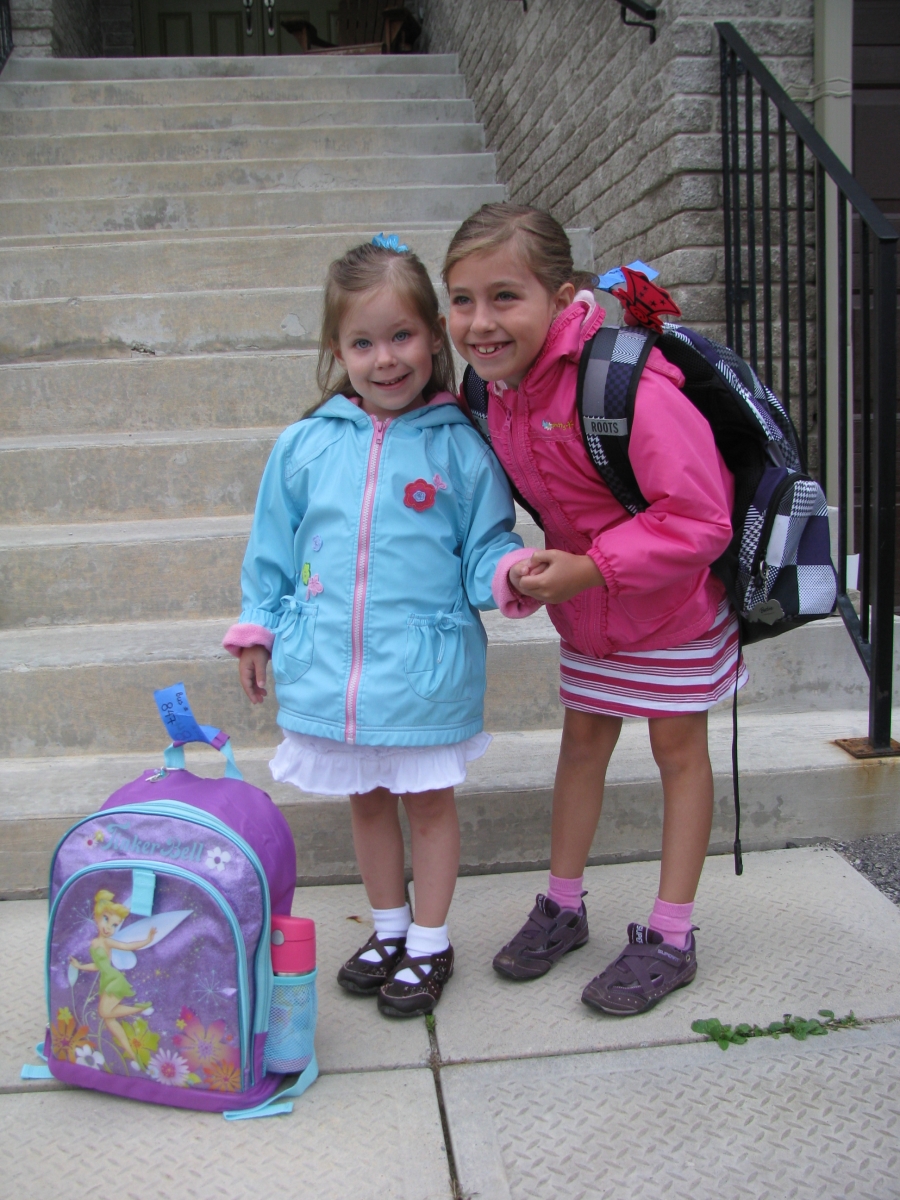 For the first day of school, I like to send them with a token from me. Last year, it was a beaded bracelet with their names on it. If you know the story of "The Kissing Hand" then you'll recognize our tradition. I kiss the bracelet I've made for them over and over and tell them I've filled it with a million kisses. That way if they feel a little sad during the day, they can put their bracelet to their cheek and get a kiss from me.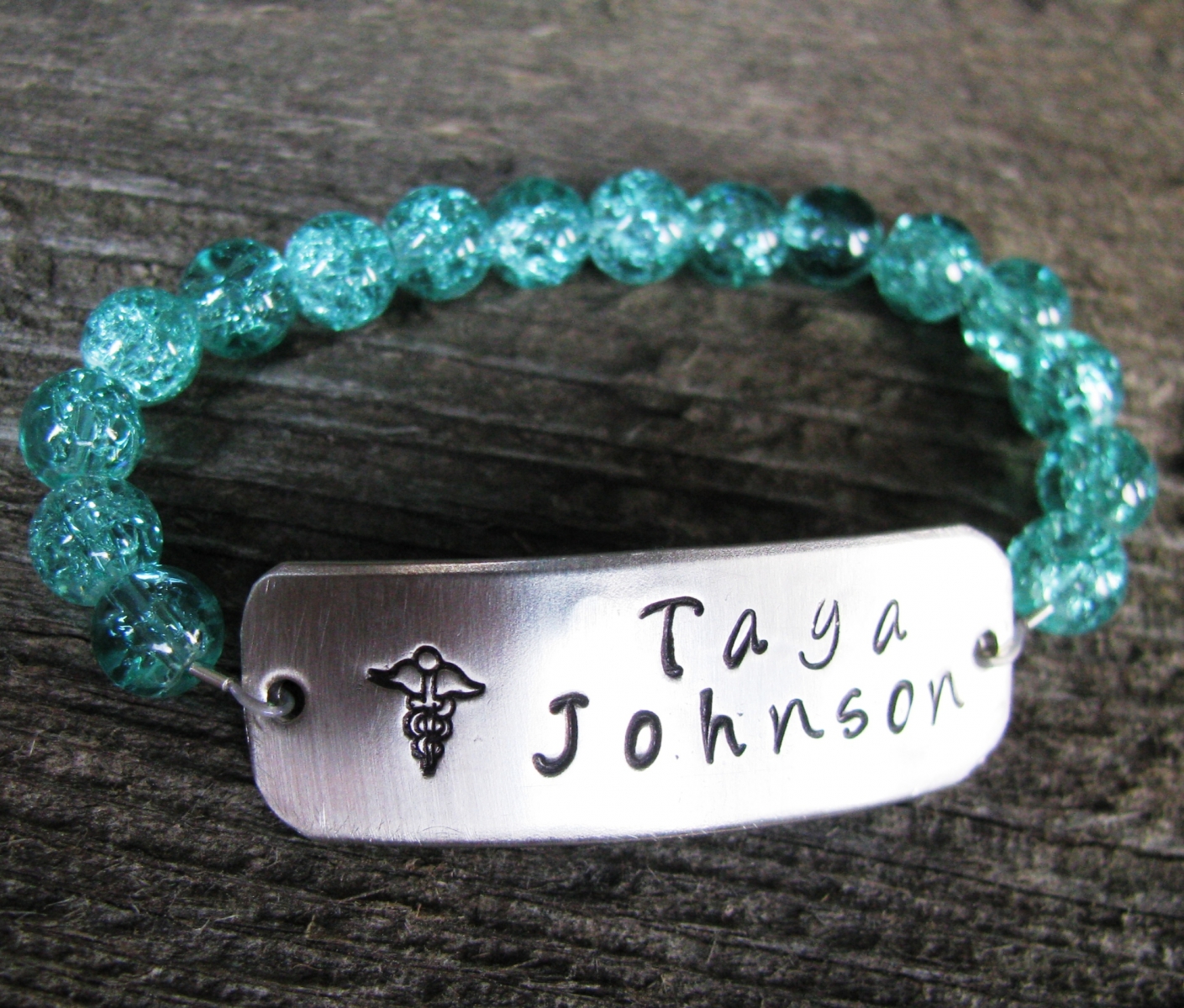 My oldest needs a medical alert bracelet so hers includes the medical alert symbol but it doesn't have to. The one I made for my youngest has her name a a stamp of a pretty butterfly with pink beads. Your child's can be personalized however you like.
http://2sistershandcrafted.indiemade.com/product/childrens-medical-alert-bracelet-personalized-hand-stamped-function-and-fun?tid=51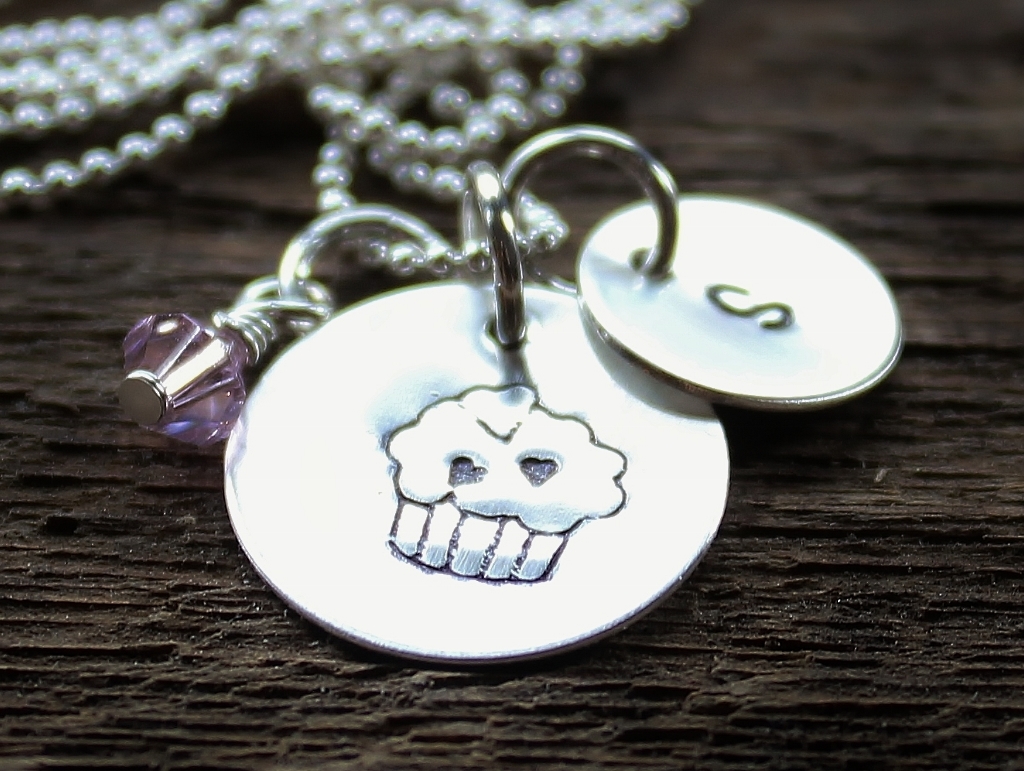 Well girls are sugar and spice and all things nice so this has been a perfect piece to give when my girls are invited to their friends birthday parties. But what little girl wouldn't love one of these personalized loving cupcake necklaces waiting for them under the tree? Add any one initial and swarovski crystal birthstone or colour of choice.
http://2sistershandcrafted.indiemade.com/product/personalized-sweet-initial-cupcake-necklace-girls-or-ladies-sterling-silver?tid=51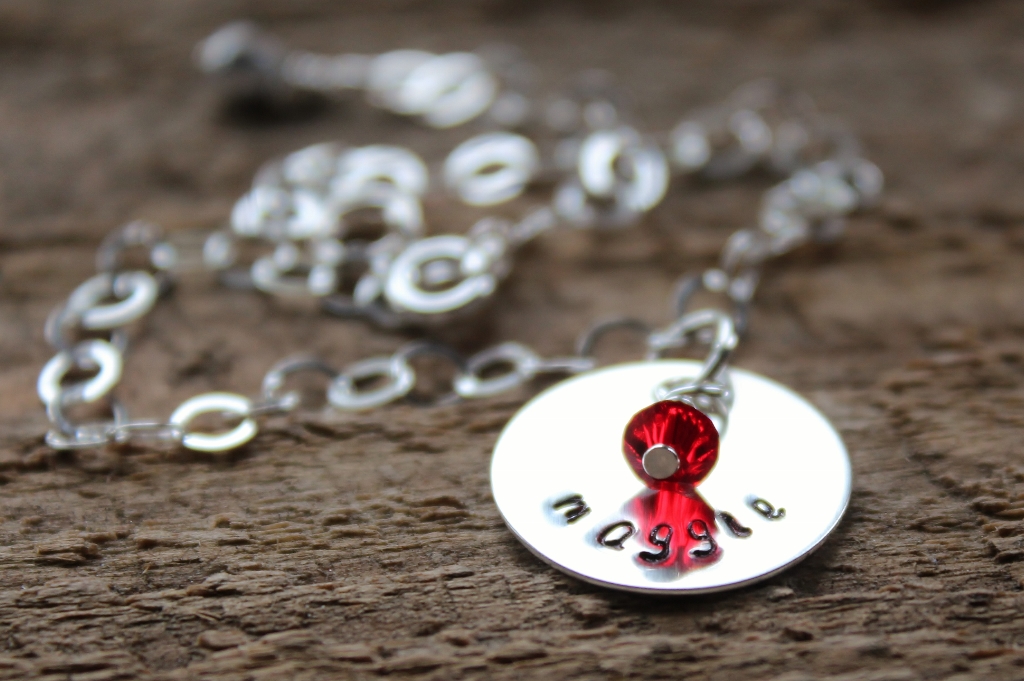 This is a sneak peek at the newest girls charm bracelet. It comes with one 5/8" sterling silver round charm hand stamped with a name in your font of choice and a swarovski crystal birthstone on a pretty and adjustable sterling link chain.
http://2sistershandcrafted.indiemade.com/catalog/children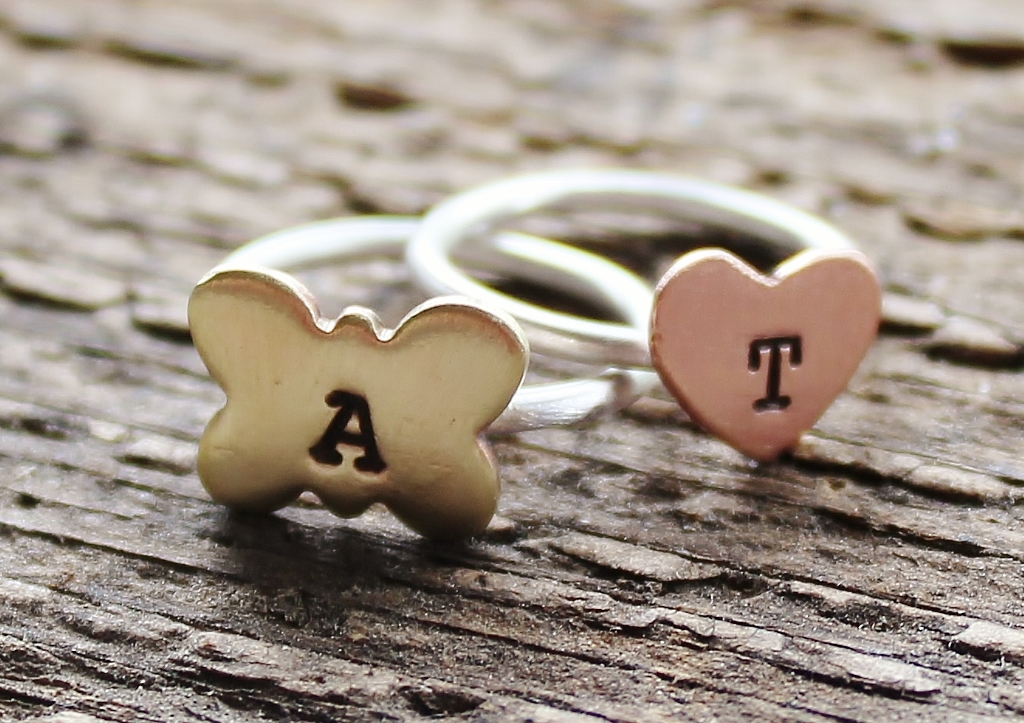 These little cutties are available for both ladies and girls. The little butterfly is brass on a sterling silver band and has an "A" for my youngest, Ainsley. The heart is copper on a sterling silver band and has a "T" for my oldest, Taya. Many other shapes are available and look great stacked together. I gave these to my girls when they graduated from JK and grade 2.
http://2sistershandcrafted.indiemade.com/product/personalized-initial-ring-hand-stamped-shape-choice-heart-butterfly-flower-star-circle-or-tu?tid=51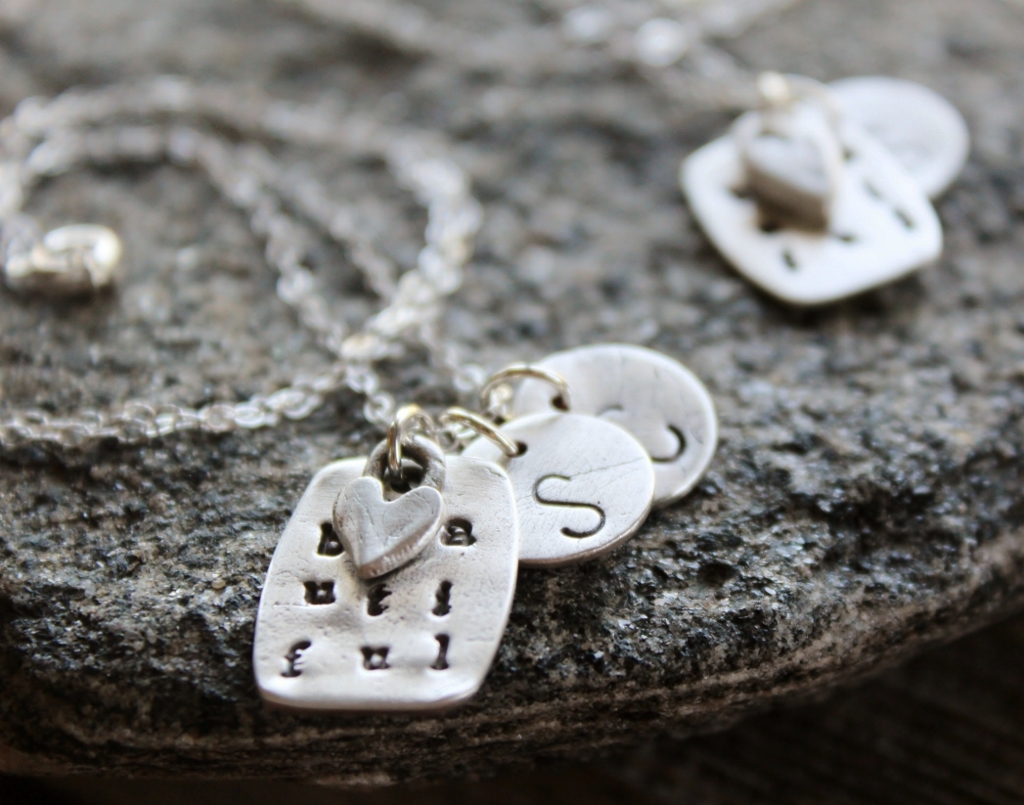 For the hard to buy for teen and tween girls, I created this self esteem boosting initial necklace of 99.9% fine silver. This set was set to Nia Peeples and her teenage daughter and they loved them! In fact Nia sent me pictures of her and her daughter wearing them and one of herself wearing it on another occasion. I love this set and think it's a nice way to remind our girls they are beautiful.
http://2sistershandcrafted.indiemade.com/product/mother-daughter-personalized-initial-inspirational-necklace-gifted-nia-peeples-and-daughter?tid=1
I have lots of other options available for girls and even a boys medical alert or ID bracelet. I thought I would show you a few best sellers and new pieces to my shop. I hope I was able to give you some ideas. Enjoy ;)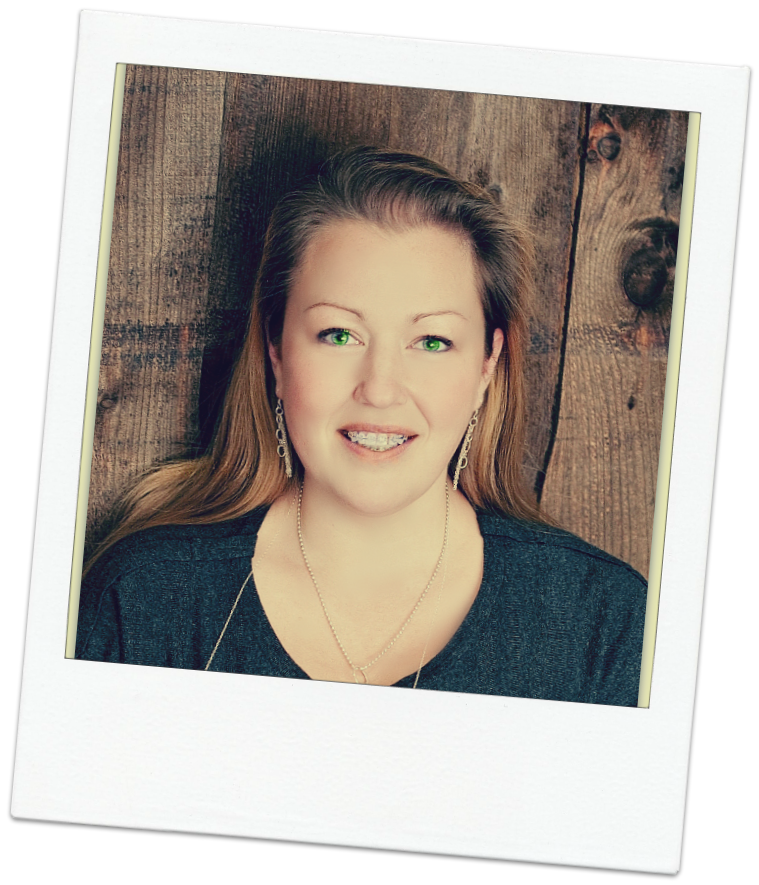 Come join me, Colleen on my journey.